Uncertainty and Ambiguity in Semantic Structures
Date: 2021-10-06 / 10:00 ~ 11:00 AM
Location: MSC W201
Invited talk at the Emory CS Seminar Series
Abstract
Language is a powerful tool for communication and coordination, allowing us to share thoughts, ideas, and instructions with others. Accordingly, enabling people to communicate linguistically with digital agents has been among the longest-standing goals in AI. However, unlike humans, machines do not naturally acquire the ability extract meaning from language. One natural solution to this problem is to represent meaning in a structured format (e.g. a semantic parse, code, logic, etc.) and to develop models for processing language into such structures. In this talk, I will discuss two core challenges in parsing language into structure: uncertainty and ambiguity. I will first present results benchmarking the ability of semantic parsing systems to quantify uncertainty. I will then move on to a discussion of ambiguity in parsing, introducing a novel dataset and data generation framework. Time permitting, I will discuss recent work on using uncertainty to improve safety with a human in the loop.
---
Student Group Meeting
Date: 2023-10-06 / 4:00 ~ 5:00 PM
Location: MSC E306
Bio
Elias Stengel-Eskin is Postdoctoral Research Associate at UNC Chapel Hill in the MuRGE group, led by Mohit Bansal. He completed his Ph.D. in Computer Science at Johns Hopkins University, advised by Benjamin Van Durme and supported by an NSF GRFP. His research aims to develop AI agents that can intelligently communicate and collaborate with people. A central focus of his work is extracting semantic structure from language and exploring how models represent meaning. This has resulted in work on semantic parsing, multimodal grounding, and human-robot interaction. Another area of his research is on implicit phenomena that confound structure extraction, such as vagueness, underspecification, and ambiguity. He has published in NLP, CV, and robotics conferences and journals, and has interned at MSR Semantic Machines as well as MSR Montreal. Prior to JHU, Elias earned a Bachelor of Arts and Sciences in Cognitive Science from McGill University.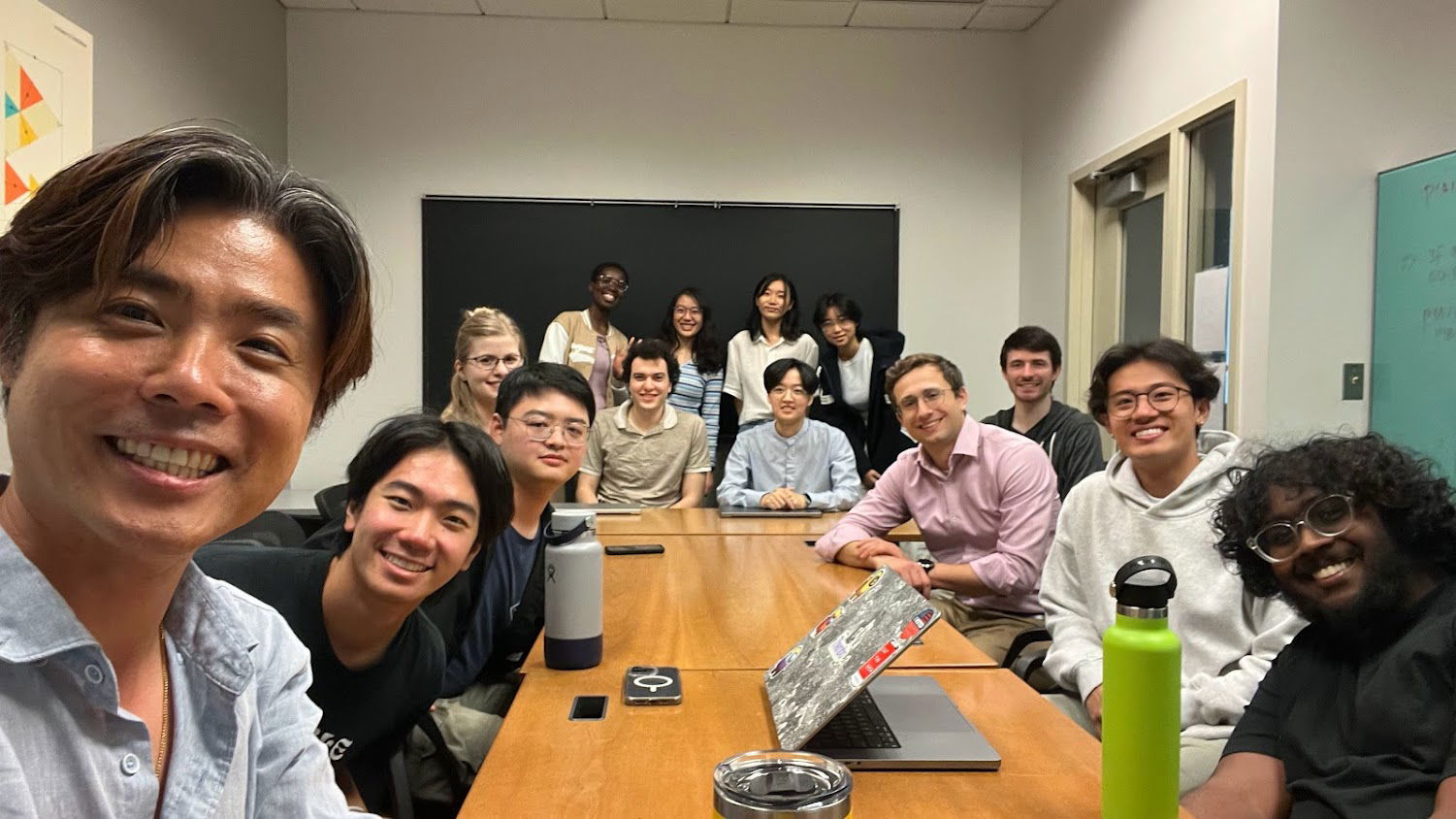 Jinho, Jacob, Peilin, Sarah, Peach, Ben, Natalie, Michelle, Sichang, Helen, James, Elias, Derren, Darin