Emory NLP is hiring Emory students for the evaluation of Conversational AI Research. Please fill out this form if you want to apply for this job:
Prerequisite: fluent in English.

The project will run from November 16, 2022 through the end of the year.

You must be a current Emory student to apply for this job.

Your name will be acknowledged in research papers describing this annotation work.
Description
Emora is a social companion chatbot who helps Emory students enhance college experience. As part of Emora's development, our research group is looking to bring Emora to life with new and experimental AI technology. We need help from Emory students to test out several versions of Emora that incorporate these new AI techniques.
As a participant, you are expected to:
Have 7-10 conversations with Emora

Chat with Emora about 5 mins per conversation

Compensation:

$1

per conversation (Amazon gift card)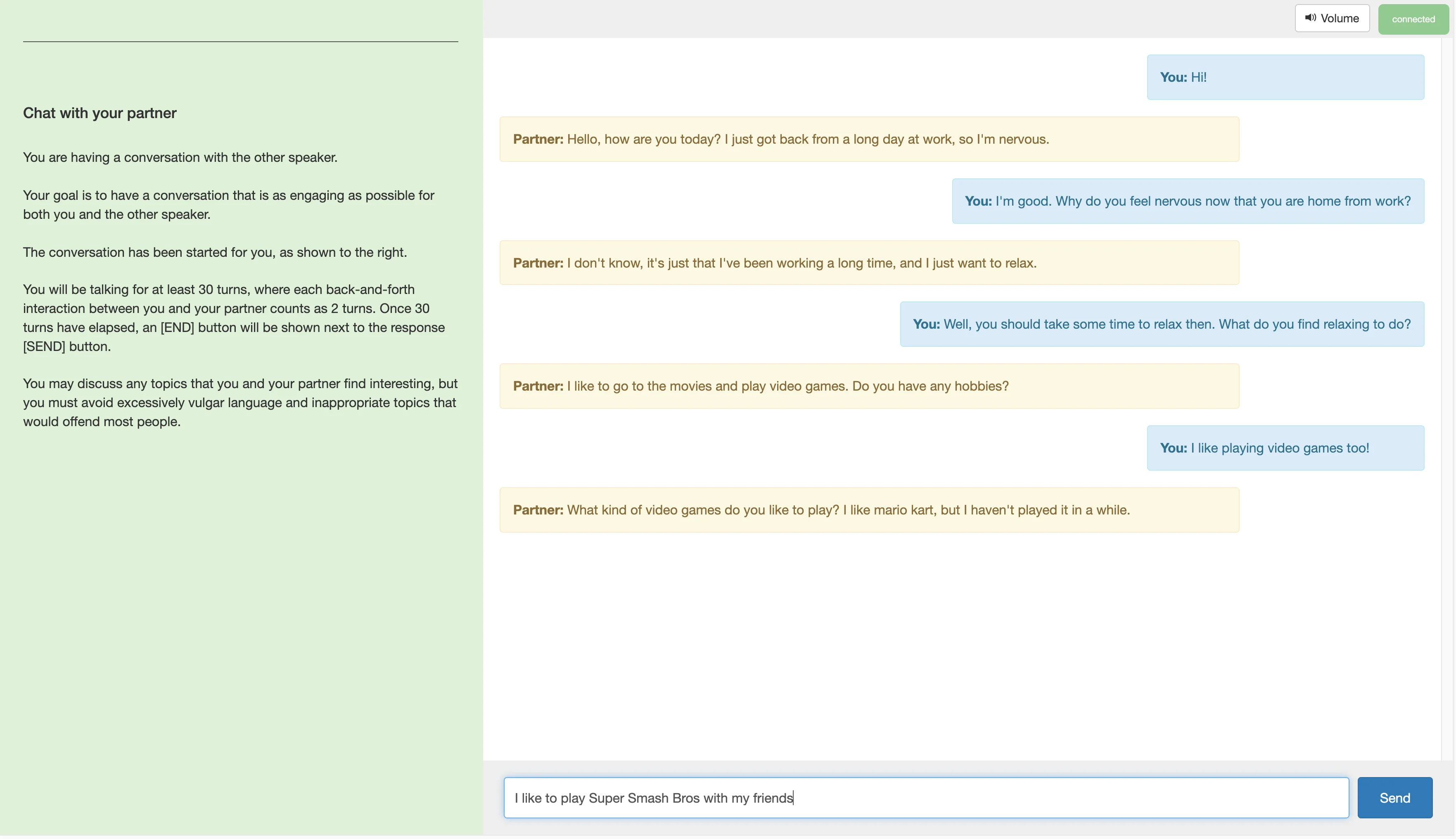 To access the chat interface, we will email out hyperlinks with instructions.
Projected Timeline
11/16 - 11/30: pilot research starts (100 conversations in total)

12/1 - 1/1: full research starts (200 conversations in total)